Editing a contact's information from the Android App
Did you know that you can edit a contact's information directly from the app? While in the conversation screen with your contact, click on the top-right menu and from the dropdown options select "Profile." You will then be directed to the contact information screen where you can add or modify your desired contact's information. Please click here for detailed instructions.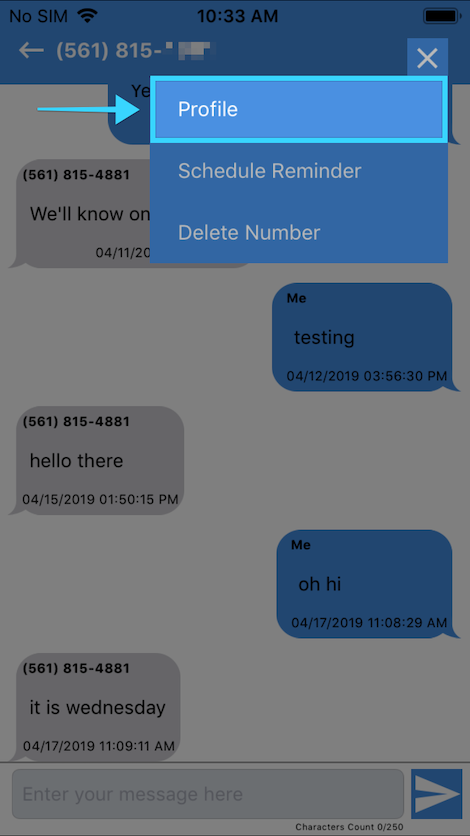 Thank you for choosing SMS Factory!