Generating an API key
Are you getting ready to integrate our API with your system but need to generate an API key? You can generate your API key by going to your administrator dashboard and looking for the "API ID" section. You will then see an option to click "Generate" to create an API key. If you've already generated a key but need a new one, click on on "Regenerate." You can then copy and paste your API key where it is needed.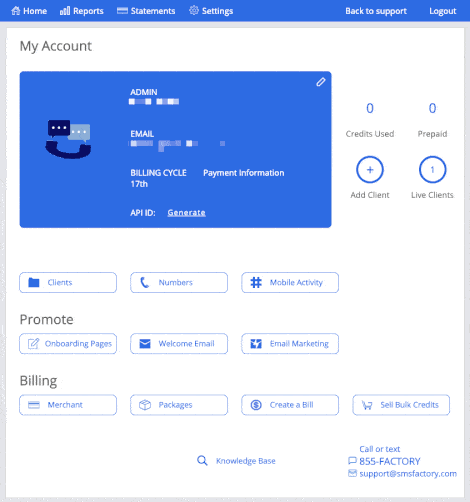 Thank you for choosing SMS Factory!