Exporting contacts by tags
This week we've added the option to export your contact list by the tags you select. Start by going to the Contacts tab and choose your desired tags. Next, click the plus sign button on the top right and choose "Export CSV." A file will then be downloaded with those specifics tagged contacts. The file also includes a column showing the tags assigned to each contact. Click here to learn more about using tags to organize contacts.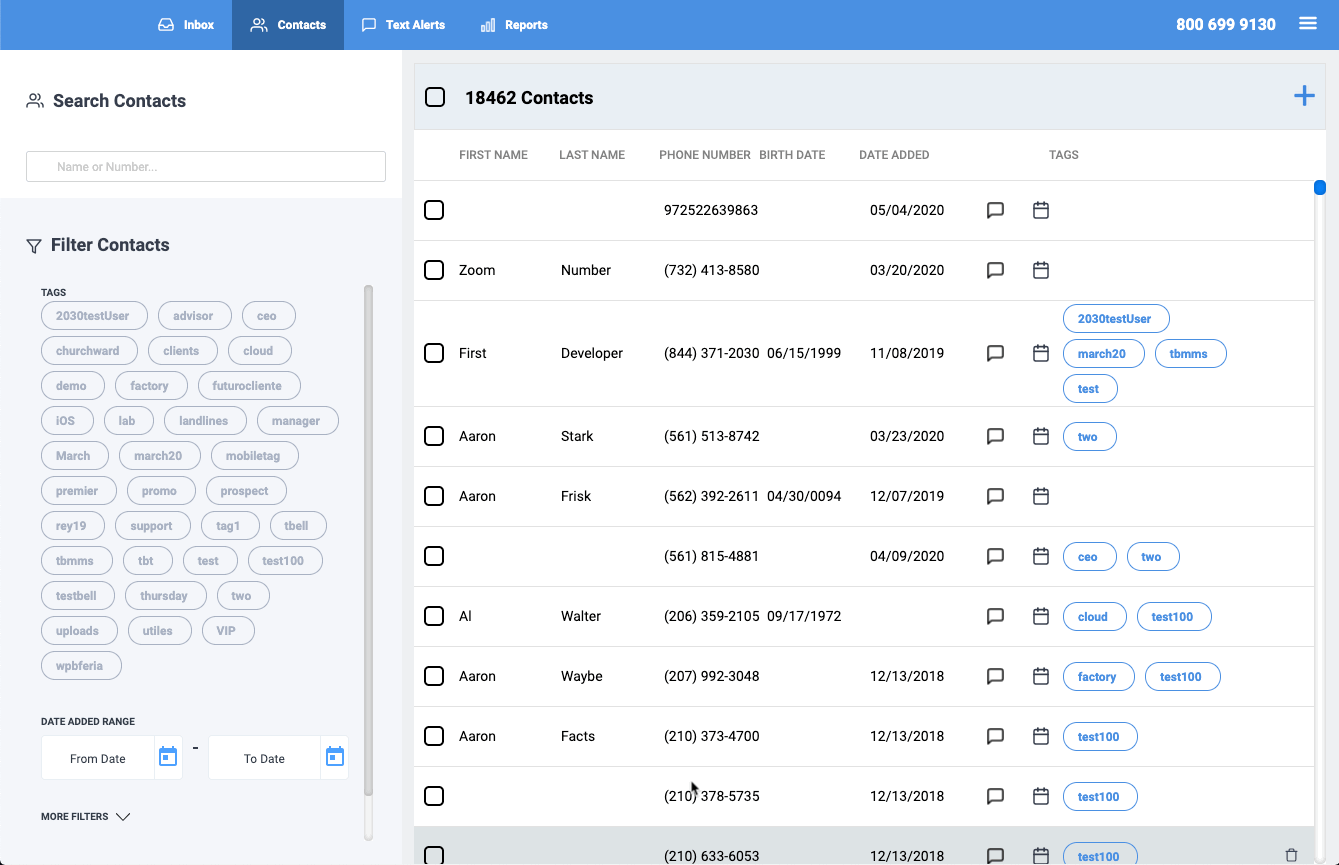 Thank you for choosing SMS Factory!