Upload contacts with multiple tags
Great news! You now upload contacts with multiple tags. Start by going to the Contacts tabs, clicking on the plus icon, and selecting "Upload from CSV." On the pop-up window, select "Download CSV Template." In the template, you will now see a column titled "Tags" where you can add tags separated by the "#" symbol. Please note that that you can only add tags that were previously created in the system. Once you add your contacts and tags to the template, you can then upload it. Once your contacts are uploaded you will then see them with the associated tags you used in the upload template.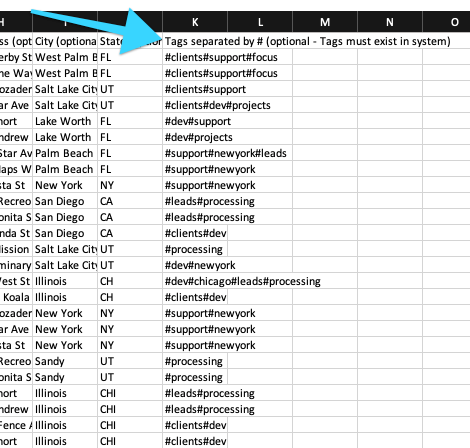 Thank you for choosing SMS Factory!