Exporting Client Details
Did you know? You can export a report that includes credit balance details for all or a specific client. From your administrator dashboard, click on "Clients." On the next screen search for a specific client or click "Show All" to view your entire client list. Finally, click on the "Export" button on the top-right to download your detailed report as a CSV file.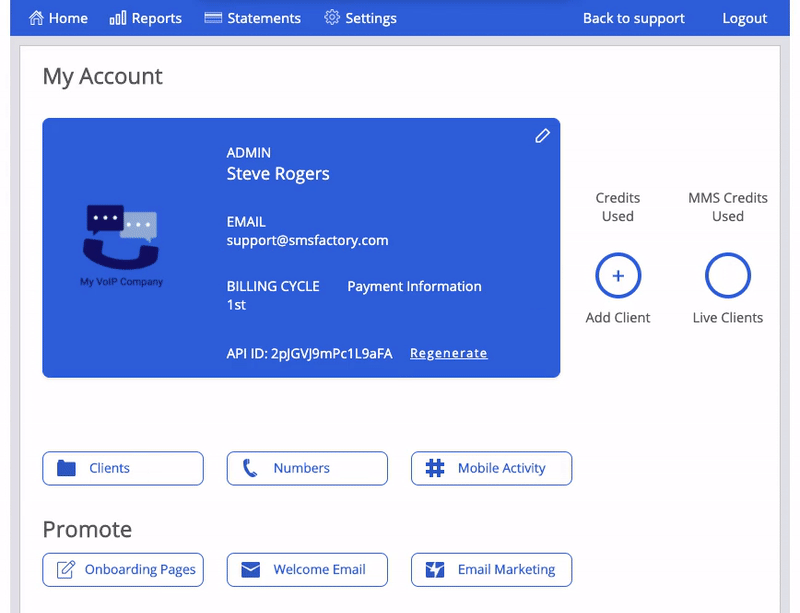 Thank you for choosing SMS Factory!