New feature - Selecting a landline number
We have an awesome update this week! We're now giving you the option to select a landline number when creating an account if you don't have your own. From your admin dashboard, click on "Add Client." This will bring up a new option where you can choose "I have a number" or "I need a number." When selecting "I need a number," you will need to type a valid area code. Next, you'll be able to select a number from a list. You can then finish setting up your new client by providing the rest of their details. Go check it out!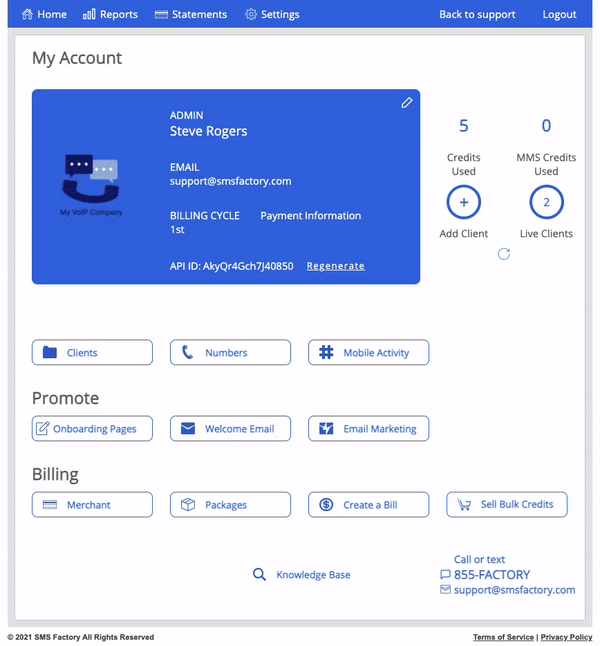 Thank you for choosing SMS Factory!