Archiving conversations in mobile app
One of the awesome features released with our new mobile app is the ability to easily archive conversations from your inbox screen. You can simply swipe right or left to archive conversations. If you need to undo a recent archive, simply tap "Undo Archived Conversation" and this will bring it back to your inbox. Go try it out today!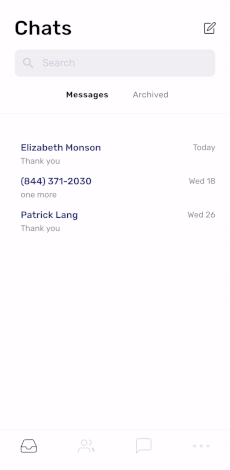 Thank you for choosing SMS Factory!