Using personalization tags in our mobile app
Our updated mobile app allows you to use personalization tags to ask your contacts for information such as their name, email, zip code by adding a hashtag to your message. The system will then record the information to their profile. For example, use the #lastname personalization tag to request a contact's last name, i.e. "Reply with your #lastname." The system will record the user's last name when they reply.
You can find and use the personalization tags available by going to your desired conversation and pressing the plus icon. Press on "Personalization Tags" and select the tag you'd like to use.
Click here to read our full desktop guide.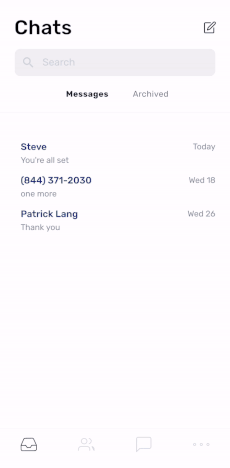 Have a great week!